16oz washable party paint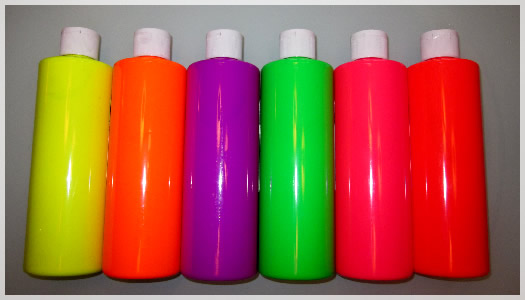 Our 16oz Washable Neon Paint Rave Paint is excellent for events where crowd participation is a must. This Very Washable Non-Toxic Safe and Bright UV Paint will keep everyone involved as each bottle comes with a white flip top cap with small orifice to shoot the paint out of. This a great product for the younger kids too. Use these at your event for an up sell, fundraising device, or just to add a lot of fun to so everyone can enjoy getting messy.

These bottles come in Master Case packs of 48 pcs and Inner Packs of 12 per color. Each Master Case weighs about 55lbs.